Thank President Obama and Vice President Biden for Their Leadership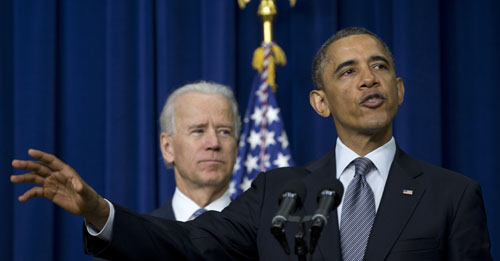 President Obama and Vice President Biden,
Thank you for presenting a comprehensive, common sense plan to address gun violence in America.
Your leadership and commitment are essential to fixing our broken gun laws and saving lives.
You made it clear that change will only come if the American people demand it. I want you to know that I am committed to making sure my members of Congress act to support your proposal.
I will continue to Demand A Plan from Congress until they pass laws that will keep guns out of the hands of dangerous people.
Thank you again for your leadership, and please continue your hard work to keep our families and communities safe.