New Polling from Mayors Against Illegal Guns Finds Widespread Support for Common Sense Gun Reforms
Jan 27, 2013
In the aftermath of the shooting in Newtown, CT, pollster Douglas Schoen asked 1,800 likely voters, including hundreds of gun owners and NRA members, about reforms designed to reduce and prevent gun violence. The results of the poll demonstrate something we've known for some time: that there is widespread support among gun owners, NRA members, and the general public for measures that would prevent dangerous people from getting access to firearms - and that these reforms go hand in hand with protecting the Second Amendment.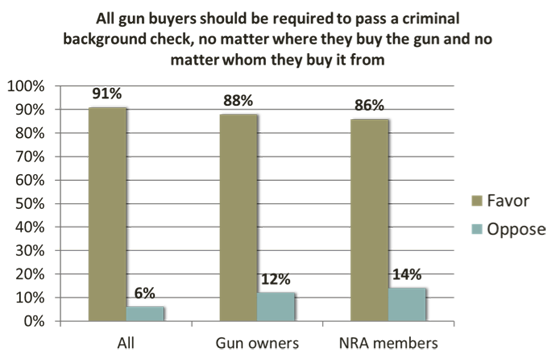 The poll found overwhelming support for requiring background checks for all gun sales, among every population surveyed. Ninety-one percent of respondents supported this measure, including 88 percent of gun owners and 86 percent of NRA members.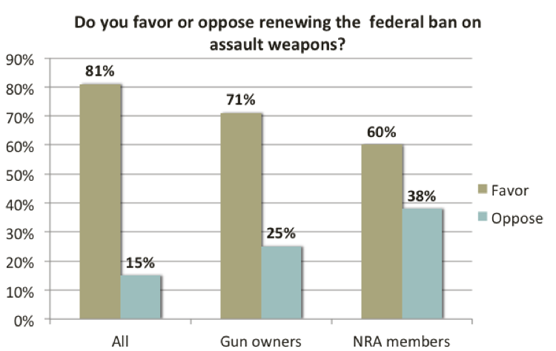 Solid majorities of Americans, including gun owners, also support a ban on assault weapons. Eighty one percent of those polled, including 71 percent of gun owners and 60 percent of NRA members, favored renewing the federal ban. Findings like these demonstrate strong and decisive support for common sense gun violence prevention legislation that would protect both the safety and rights of all Americans.
Click here to learn more and read the full report.