Access Denied: How the Gun Lobby is Depriving Police, Policy Makers, and the Public of the Data We Need to Prevent Gun Violence
Jan 14, 2013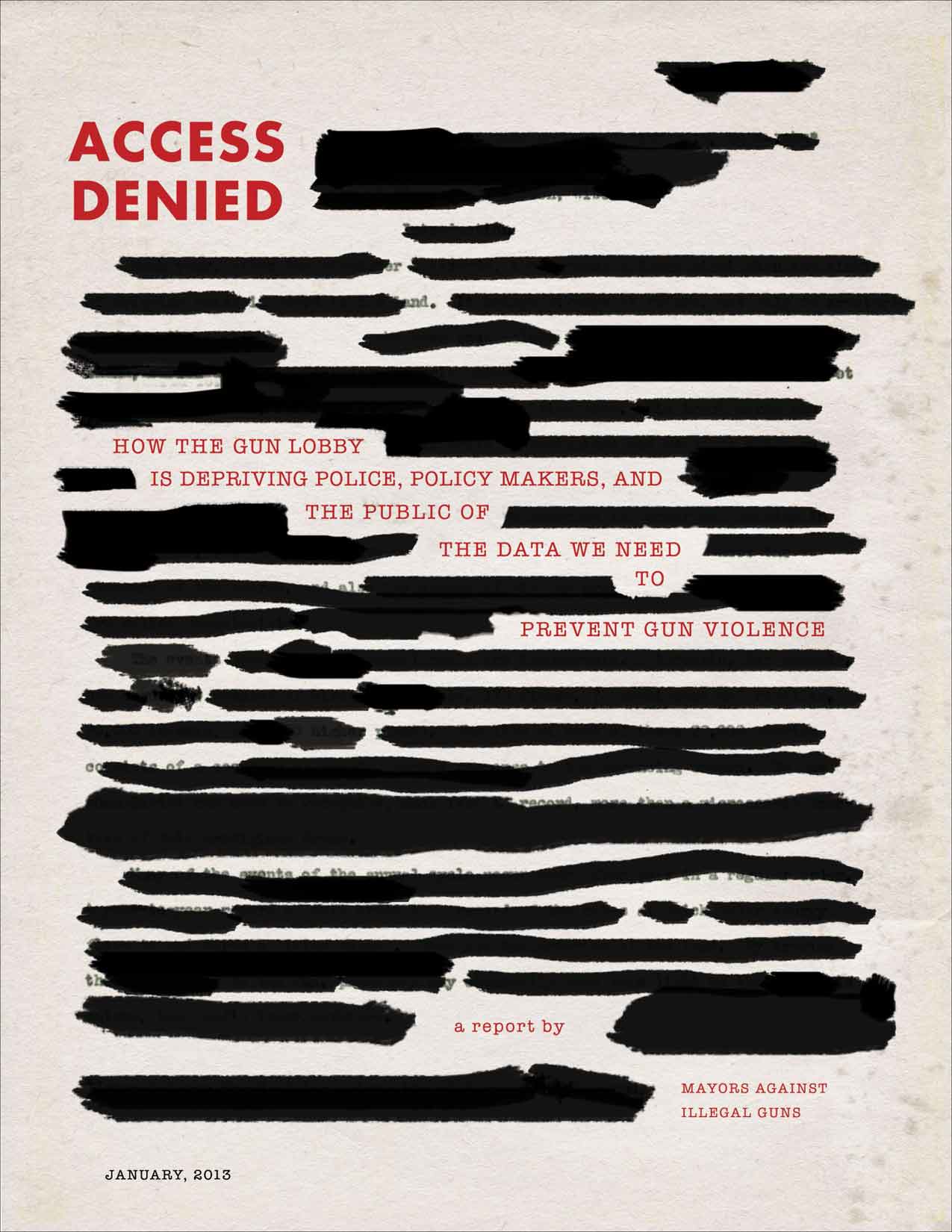 On January 14, Mayors Against Illegal Guns released "Access Denied," a new report that surveys efforts by the gun lobby, with the cooperation of Congress, to suppress data and research funding on gun violence, making it difficult to study the causes of gun violence and to craft evidence-based policies that will reduce America's gun murder rate. Mayor Michael Bloomberg released the report at summit on gun violence research at Johns Hopkins University's Bloomberg School of Public Health.
Access Denied documents how for the past decade or so: the federal government has conducted almost no scientific research on how criminals get and misuse guns, or what policies are effective at stopping them; law enforcement has been prohibited from sharing analyses of crime gun trace data with policymakers and the press; and military leaders and doctors have been barred from talking about gun safety to people under their command or care. All of this despite the fact that Americans murder each other with guns at nearly 20 times the rate of residents of other high-income countries.
Click here to download the report.