Despite Improvements, Gaps Remain in Mental Health Record Reporting
Jan 01, 2013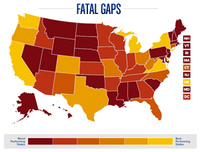 Since its creation in 1999, the National Instant Criminal Background Check System (NICS) has blocked millions of gun sales to people who are prohibited from purchasing guns, including the severely mentally ill. Despite this record of success, NICS is far from perfect. Many states and federal agencies are not submitting relevant mental health records to bar the mentally ill from buying guns, which leaves serious gaps in the background check system. As a result, the background check database all too often fails to keep guns out of the wrong hands.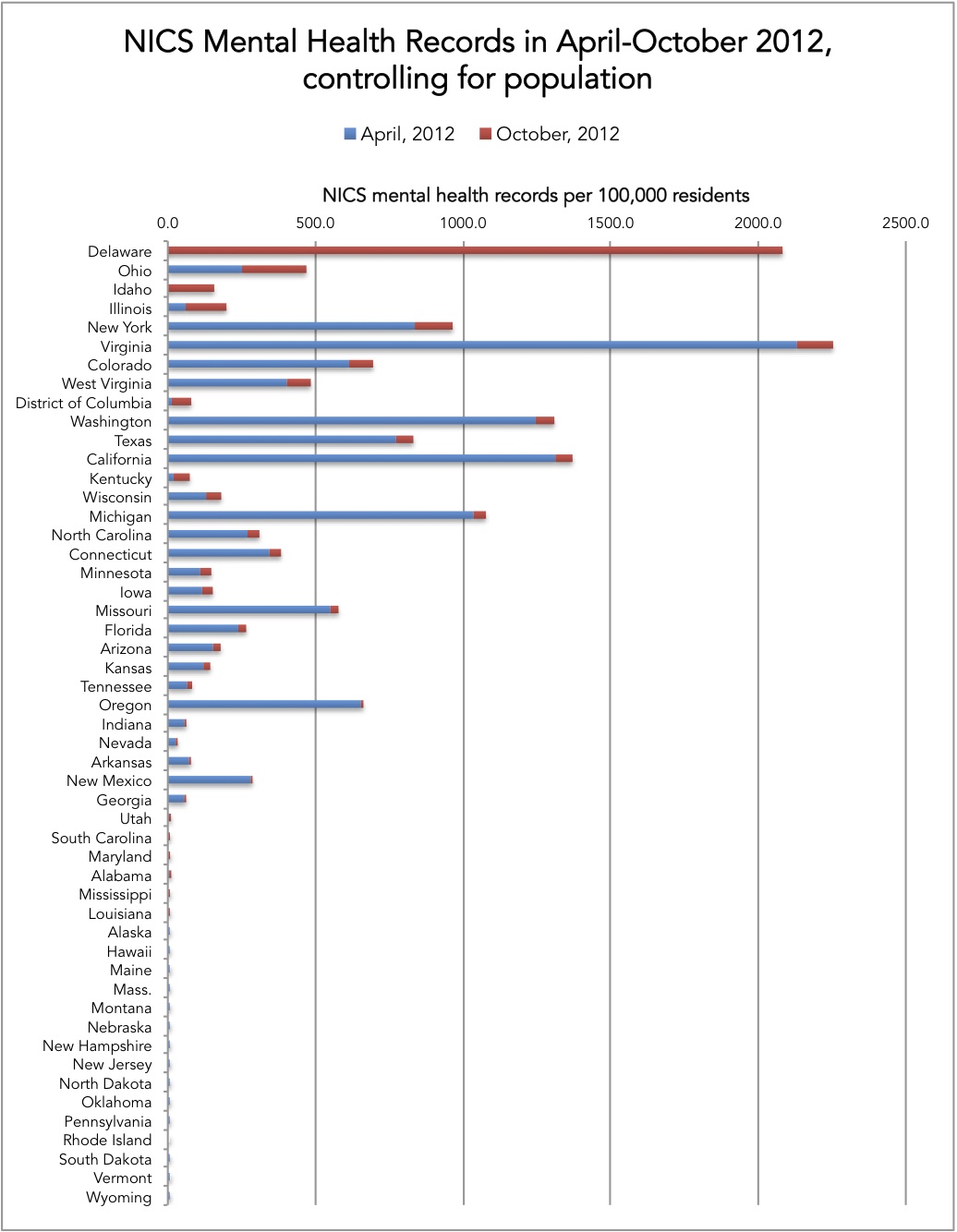 That was the case in the 2007 Virginia Tech shooting. College student Seung Hui Cho had been deemed mentally ill by a judge, which should have barred him for life from possessing a firearm. But records documenting his illness were never submitted to NICS, so he was able to pass several background checks and buy the guns he later used to murder 32 people.
New FBI data obtained by Mayors Against Illegal Guns show that over the last six months, several states made considerable improvements in submitting records to the background check database. Delaware added 18,699 records – the largest increase of any state on a population-adjusted basis – leaping from 49th place to 2nd. Other states that made significant progress included Ohio, Idaho, Illinois, and New York. As a whole, the nation added 174,664 mental health records to NICS over the last six months, a 12% increase from the previous total.
But most of the new records come from states that were already performing well; the vast majority of states did little to improve. Fully 19 states have still submitted fewer than 100 mental health records to the database, which means that almost none of the severely mentally ill among their population of 60 million have been identified – leaving them free to purchase guns.
Handwringing in the press will not be enough to prevent future tragedies. States face numerous obstacles to submitting records to the background check system and no single solution can improve record-sharing everywhere. But if there is an essential ingredient, it is leadership from the top: governors and state legislators must commit to ensuring that all of their states' records are submitted to the background check system. And there are proven steps they can take, from passing state laws that explicitly permit state agencies to share relevant mental health records, to accessing federal grants to strengthen their reporting systems.
See the new data and learn more here.