Now is the Time to Demand a Plan
Dec 14, 2012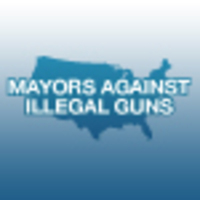 The school shooting in Newtown, Connecticut is a tragedy beyond comprehension. Our thoughts and prayers are with the victims, their loved ones and the community that has suffered this horrific act of violence.
But words of condolence are not enough. Mass shootings and gun murders have become commonplace in our country because our laws are broken and our leaders have no plan to address gun violence.
Earlier today, White House Press Secretary Jay Carney said: "Today is not the day… to engage in the usual Washington policy debates. I think that that day will come, but today is not that day."
We couldn't disagree more.
We say, Now IS the Time to talk about guns. Now IS the time to prevent more pointless deaths. Now IS the time to Demand A Plan to End Gun Violence.
Sign our petition to President Obama and members of Congress and ask them to act NOW!